Parents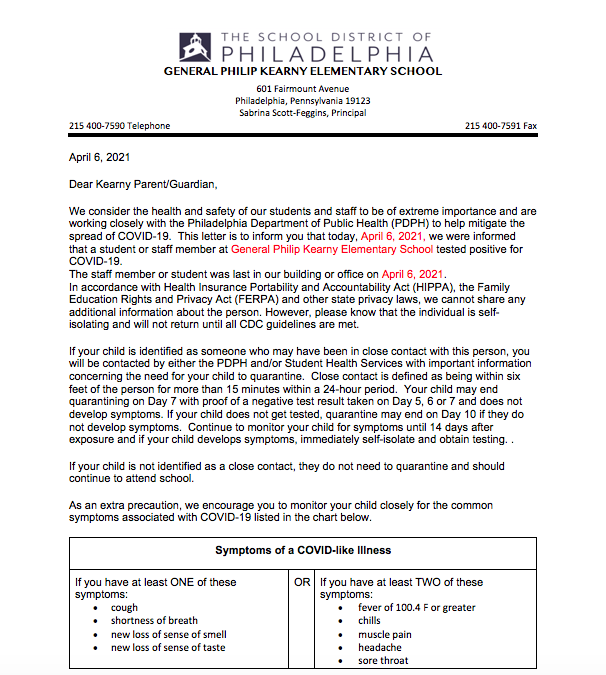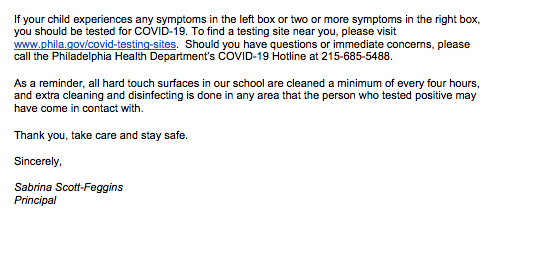 Student Absence Form
  Hello K-2 Kearny Parents,If you are interested in your child returning to school for our hybrid model for two days per week of in person learning, please complete the survey form found here. If you are interested in the hybrid model you must also consent to allowing your child to be tested for COVID 19 each week or as needed.
Please use this form to indicate your selection of the hybrid learning model or the 100% digital learning model — whatever works best given the needs of your child and family no later than March 23rd. 
https://docs.google.com/forms/d/1TD4w7xAHZXIi8Ygc7kEH2YhakpvDizsk3ZMMtjG0COE/edit
If you are opting for your student to return for two days of in person instruction please complete COVID-19 Student Testing Consent Form: 
https://docs.google.com/forms/d/e/1FAIpQLSeWhdCJO0belxlE5WGoftAJGqBePTGfSedWtAoI9cFycJ1Vjw/viewform
Remember to reply before the survey closes on March 23rd. If you do not respond to the survey, your child will remain with 100% digital learning.Thank you
DON"T MISS OUT!
Are you Ready?
Parents,
As we start the school year please help us provide a successful learning experience for your students. While the students are learning at home, we need all of our parents and caregivers to do a few important things;
1. Be sure to provide a space for your students to work where they will not be distracted or interrupted while they are in class online.
2. Be sure that the scholars are on time each day and prepared for class. Attendance will be taken at 8:30.  Students not online at this time will be marked absent.
3. Be sure that the students complete all homework assignments and independent work that teachers assign.
4. Sign up for and participate in communication on Class DOJO.
5. MAKE SURE THAT STUDENTS ARE UP, PROPERLY DRESSED, AND PRESENT EACH DAY.
Parents, Our School District Digital Team has added a Black Lives Matter page with resources for families to help support your conversations at home.  https://sites.google.com/philasd.org/esfamily/black-lives-matter-resources-for-families
Also, find these reading resources
NY Times: An Antiracist Reading List
Anti-Racism Resources
National Geographic: Talking to Kids About Race
NPR – Talking Race With Young Children
Parent Toolkit – How to Talk to Kids about Race and Racism
Affirming Black Boys outside the Context of Police Brutality
31 Children's books to support conversations on race, racism and resistance
Parents and caregivers play a vital role in the education of their children. You are encouraged to participate in all school activities, workshops, conferences, and meetings. Your cooperation is an important part of your child's progress. We encourage and expect you to support, promote, and work with your child in the following areas:
Attendance: Please send your child to school and on time daily
High Expectations: Believe that your child will do well in school
Basic Skills: Communication, computation and reading
Discipline: Exercising self-control
Student Progress and Achievement: Follow up on interim reports, report cards, and conferences
Read: Please listen to your child read nightly for a minimum of 20 minutes
Parental Support:
 You can participate in your child's education by:
Attending report card conferences and parent workshops
Signing homework assignments to verify your involvement
Responding to both written and telephone communications
Setting appointments to meet with your child's teacher
*Please see the Parent Compact Letter here: _Kearny school parent compact 2020-21
*Please see the Student/Parent Handbook here: 2019-20 Kearny Student.Parent Handbook (1)
*Please see the Parent and Family Engagement Policy here:_Kearny parent and family engagement plan 2020-21
ACCURATE & UPDATE INFORMATION: Parents should inform the school when there is a change in address or telephone number. The school sends important information by mail. If the school does not have a correct address, this information may not reach a student's home. It is imperative that we have a correct phone number in case of an emergency. All students must have an emergency contact number on file in the main office.