Parents, please click  here to register for Summer Opportunity for Academic Review (S.O.A.R.)
This is for students seeking to enroll in the School District of Philadelphia S.O.A.R. Program. This program is for ELA and Mathematics, grades 3-7 only and is intended to decrease academic regression of students who are identified as needing continued support, by demographics and performance levels. Program Dates: June 29 – August 6
Student Hours: 9am – 1pm
Congratulations to our Kearny 8th grade students.  We will miss you. Good luck.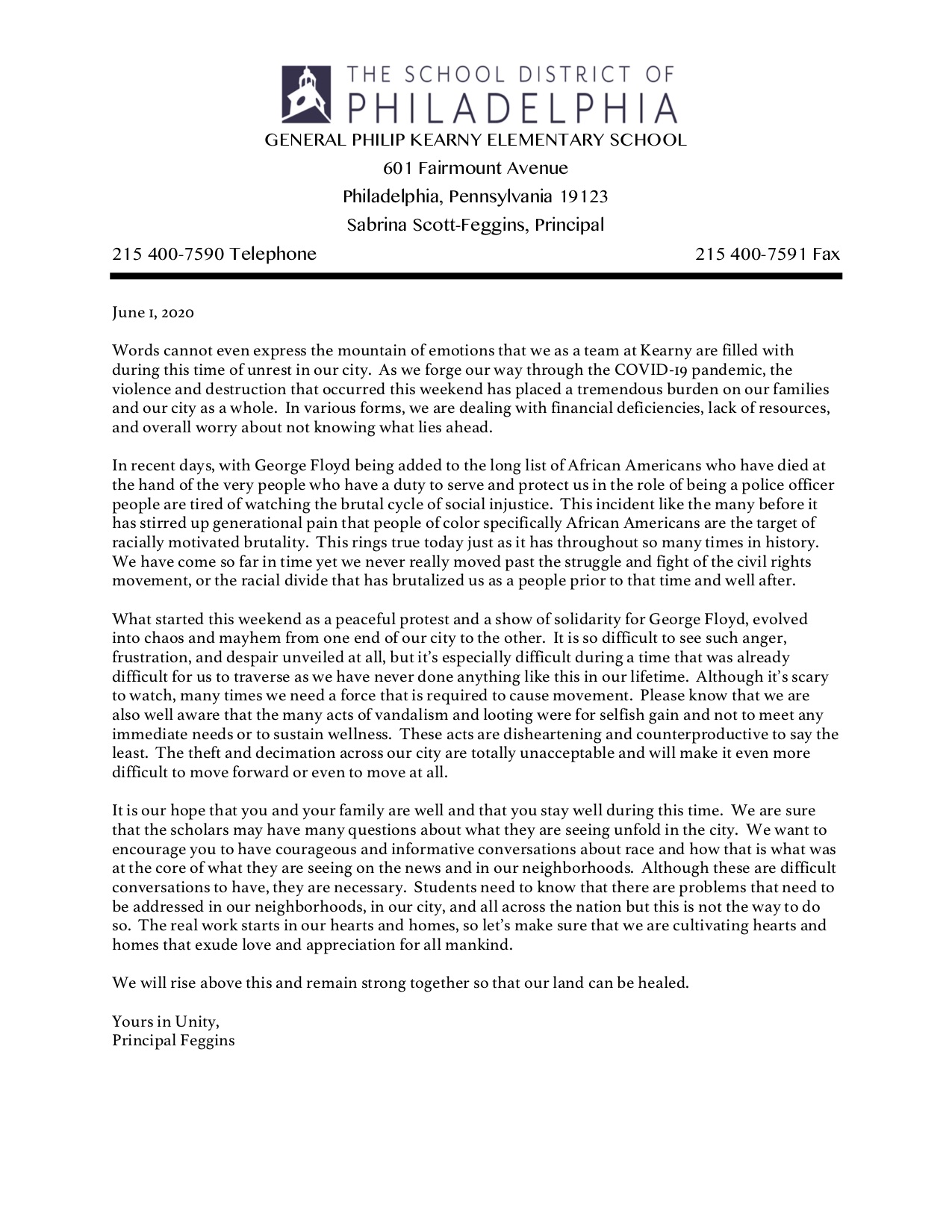 Download this letter here.Riots in the City
Parents, Our School District Digital Team has added a Black Lives Matter page with resources for families to help support your conversations at home. As well as these reading resources
Parents,
Please find the Parent Compact and Parent and Family Engagement Plan for the 2020-2021 school year.
_Kearny school parent compact 2020-21
_Kearny parent and family engagement plan 2020-21
Here you can find the slides of information from the May 18th Parent Meeting.
Kearny Parent Meeting
Below are links to info you may find helpful during the pandemic.
Remote Learning Survey
https://www.philasd.org/face/r emote-learning-family-survey/
Description: We are asking parents and guardians to take a short survey, by May 22, to help us collect feedback about their experience with remote learning.
Food Benefits Program
https://www.philasd.org/studen tplacement/pebt/#1588886482095 -c70fa5ef-2899
Description: Food benefits (P-EBT) cards will be distributed to qualifying families. Learn more and update your address here.
Need working papers?
url: https://www.philasd.org/cte/ab out/working-papers/
Description: Limited hours and times and increased safety protocols apply
Medical Benefits Help
https://www.pccy.org/resource/ howtogethealthinsuranceduringc ovid19/
Description: If your children need health insurance, either because they never had it or because your benefits have changed during the COVID crisis, our partners at PCCY can help you apply.
Kearny We Miss You!
Click Here for our message to you from the Kearny Staff. We miss you!
Parents and students please check out our helpful videos for virtual learning.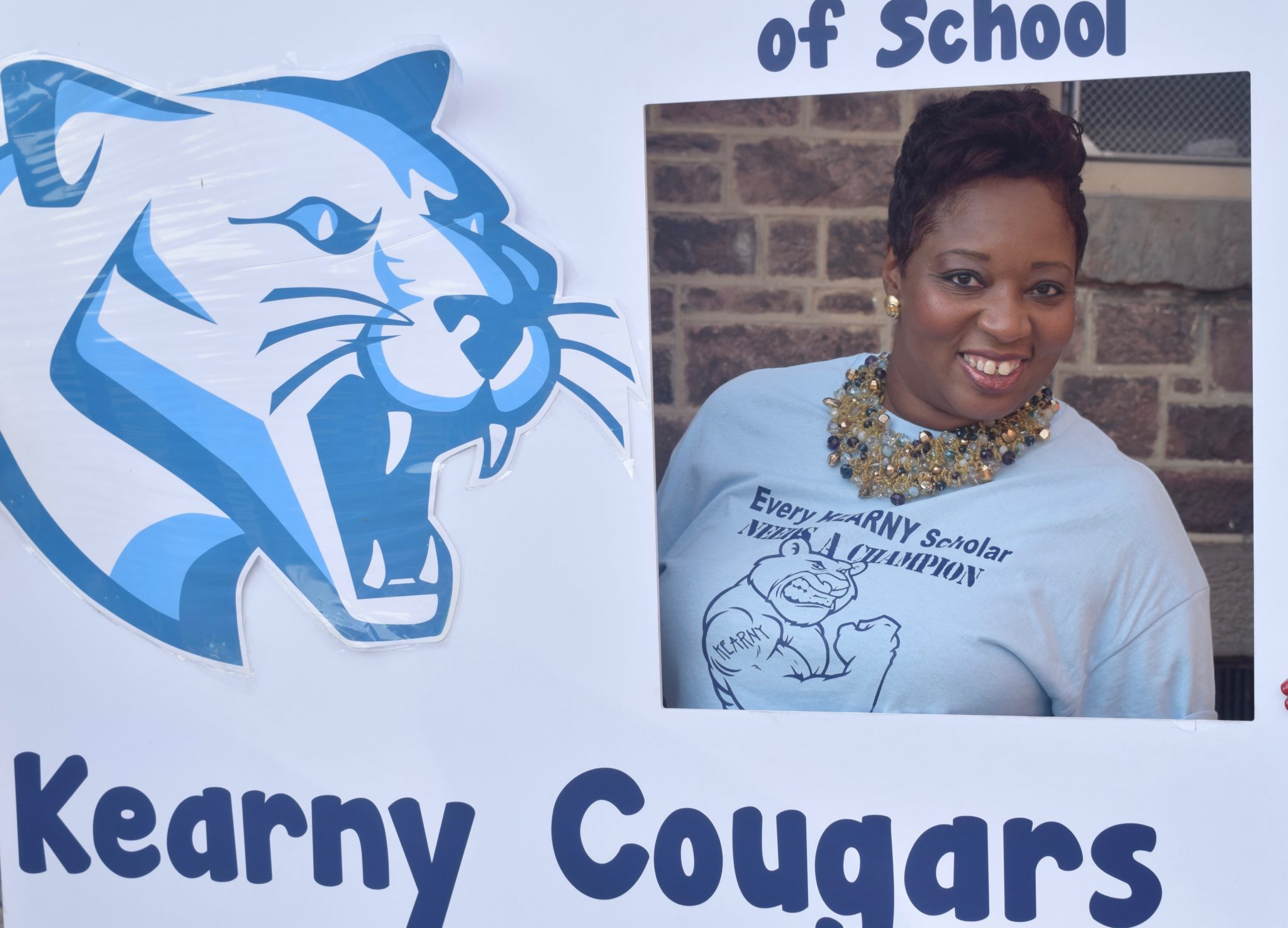 Message from the Principal
I am proud to serve as the principal of the General Philip Kearny Elementary School where we believe that GREATNESS HAS NO LIMITS!  Our school community is committed to providing a safe environment that promotes learning opportunities for all of our students.  All children should be expected to achieve at his or her maximum level and our school community of teachers, parents, students, and stakeholders will play an active leading role in the development of every scholar at Kearny.   We are working feverishly to create, maintain, and sustain a school climate that is warm, welcoming, productive, and progressive.
As we flourish and grow, we are proud to share the news with anyone who asks us that we are ON THE RISE and we will not let anyone or anything prohibit us from ACHIEVING!